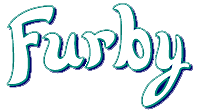 ---
Welcome to My Furby World!
Latest Updates
5/31/19: The second entry in my tutorial series is up! This one's on customizing your Furby's eyes and eyelashes. Click here to read now!
5/18/19: Thank you for 5,000 views! I started this little site mainly to practice coding, but it's been a lot of fun so far sharing my Furby family with all of you. Hopefully, some of you will stick around to see the site get better and better!
5/16/19: It seems like every good Furby website has to have a tutorial on washing 1998 Furbys! I've detailed the process I use to clean most every new addition to my Furby family. Be on the lookout for more tutorials coming soon!
4/6/19: Apologies for my long absence! I've been busy with school lately, but I still was able to take some time and write up a guide to the numerous Furby generations. Click to read now!
UPDATE 4/12: This page now includes a price guide as well!
1/11/19: Happy New Year! I decided to start the new year right by creating a custom themed around one of my favorite horror franchises. Click to see he turned out!
---
All text and images © My Furby World, 2019.