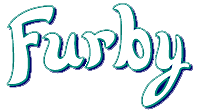 ---
Welcome to My Furby World!
Latest Updates
3/23/21: Wow, it's been a long time, huh? A lot has changed since I last updated this site; I got my first full-time job, I started pursuing a bachelor's degree, and of course a global pandemic disrupted almost every aspect of daily life (sorry to break the 90s character, but it seems weird not to mention it). As I struggled to handle my new responsibilities and this new way of life, creating new Furby content fell by the wayside.
Logging in to Neocities for the first time in almost two years, I'm blown away by the amount of support this site has continued to receive in my absence—between 250-300 visitors a day, and over 110,000 total views since I last left! I've never had this big of an audience before, and it's both flattering and a little humbling to think that even as it sat neglected for these last couple of years, this site has still been able to make hundreds of people happy every day.
So, what's next? I have a few minor edits and updates I'd like to make, but after that, I don't have much else planned. Unfortunately, the shirt tutorial I was working on has been scrapped—I updated my phone and ended up losing all the pictures I had taken for it. I also don't have as much money to spend on getting new Furbys or as much space to work as I did two years ago, but that doesn't mean I want to abandon this site entirely. I still love Furbys and the Furby community, and I don't want to lose this little space I've created to share that love with others. All I can really say is that I plan to resume updating and expanding this site in the future, but likely at a fairly slow pace as I continue to focus on other, less fun things.
Again, thank you all for visiting, and I hope to talk to you again soon!
5/31/19: The second entry in my tutorial series is up! This one's on customizing your Furby's eyes and eyelashes. Click here to read now!
5/18/19: Thank you for 5,000 views! I started this little site mainly to practice coding, but it's been a lot of fun so far sharing my Furby family with all of you. Hopefully, some of you will stick around to see the site get better and better!
5/16/19: It seems like every good Furby website has to have a tutorial on washing 1998 Furbys! I've detailed the process I use to clean most every new addition to my Furby family. Be on the lookout for more tutorials coming soon!
4/6/19: Apologies for my long absence! I've been busy with school lately, but I still was able to take some time and write up a guide to the numerous Furby generations. Click to read now!
UPDATE 4/12: This page now includes a price guide as well!
1/11/19: Happy New Year! I decided to start the new year right by creating a custom themed around one of my favorite horror franchises. Click to see he turned out!
---
All text and images © My Furby World, 2018-2021.